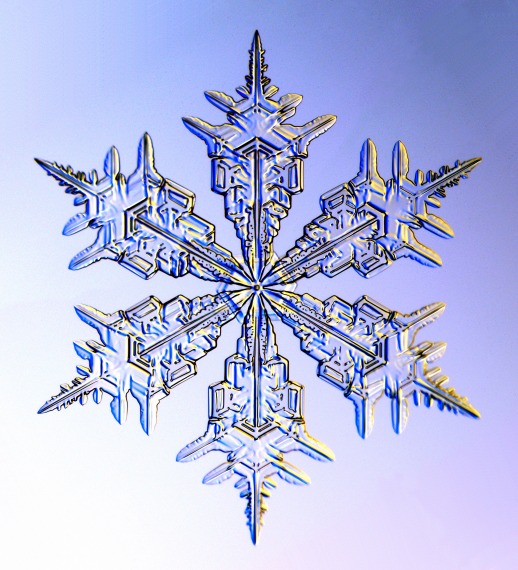 To all my readers, fellow astrologers and all keepers of the light within–Happy Solstice, and all that follows.  May we all live within the warmth of the light as the days grow cold and the nights grow long.
To all the fans of The Inner Wheel, thank you for your patience during my absence.  The truth is that I've been under the weather, plagued by a mysterious (and as yet undiagnosed) nasty that has zapped a lot of my energy.  While I've been able to do readings and teach on the usual level, there hasn't been much energy left over for my favorite part of the work, writing here with you in mind.  Writing requires a mental discipline that has been eluding me these past couple of months.  Transiting Pluto is squaring my all-important first house Mercury, and I have the feeling that my thinking processes are being dismantled slowly but surely in order to arrive at a different perspective on myself and my work.  Mercury is my chart ruler, dispositor of my Virgo Sun, and rules the cardinal dominant 1st and 10th houses. While I was expecting change I wasn't quite expecting it to take this form, and yet as I write this it all makes perfect sense. 
But the good news is, as I work my way through this Plutonian brain freeze, I've been given a course of Vitamin D which does seem to have helped tremendously; after a few days to celebrate Christmas, The Inner Wheel will be up and running again.  Perhaps not quite at the same speed at first, but yes, I am ready and looking forward to coming back.
First, a couple of announcements.
OFF THE CUFF READINGS SCHEDULING NOW
Yes, it's THAT time of year again.  Mark the Solstice with an Off the Cuff reading.  For those of you new to me and the site, I offer what I call Off the Cuff readings twice a year at the solstices.  These readings are at a greatly reduced rate in order to allow everyone access to astrological guidance.  The readings are $45 dollars for 45 minutes, and are spontaneous (in that I don't prep beforehand) but are not limited in topic.  We can focus on one thing or I can give you a general overview of the year ahead.  Payments are due before the reading is scheduled and are payable via Paypal to my usual email address:  alcuin9@gmail.com.   These are available for a limited time only–from December 27th through the 12th of January.  Please email me soon if you are interested, because these are popular and slots fill up quickly.  A lot of my readers and clients give them as gifts, which I think is a great idea for an unusual present. 
CLASSES FOR JANUARY AND BEYOND
I am trying to fit in a course of The Basics Redux before the following classes begin.  If there is enough interest, I will begin it before the Advanced Synastry class, as I've had a number of people asking about it.  The Basics Redux is a course which causes us to rethink the fundamentals of our art.  Details to follow.  In addition to working with polarities and the journey of the houses and signs (the zodiac tells the story of awakening from birth to rebirth), we learn why aspects behave the way they do and delve into the esoteric meaning of numbers.  You won't think of the signs in the same way again.
The next class definitely scheduled is Advanced Synastry, and details will be up very soon.  We will begin the 8 week course in mid-January.  For details for the time being, you can look up Advanced Synastry in the archives for old class notices.  The course may differ slightly from those announcements, but the main structure is the same.  If you are thinking about taking the course I strongly recommend coming on board, because I don't know when I will have time in the schedule to teach it again.  I've had a number of inquiries  and the class is partially full already. 
I will be announcing a new class, Advanced Transit interpretation, very soon.  In this class we will work with dispositors and house rulership in a more detailed way, which will give you a more organic and holistic view of the natal chart.  No aspect happens in a vacuum, and this course will allow you to gain a better working knowledge of the way transits manifest.  If there is time, we may also touch on Solar Arc Directions and introduce Progressions' involvement in the way transits operate.
After that there will be Progressions Two (Progressions in Synastry) for all those who have taken Progressions One. 
UPCOMING ARTICLES
MORE on Ceres and the asteroids, including the elusive Pallas. 
More on the Progressed Sun and Moon in synastry.
More on the Chiron series, including Chiron/Angles.
Sacred Earth–What Taurus, Virgo and Capricorn are not telling us.
UPCOMING
Please continue to bear with me while I rearrange the site features.  A shortened version of the Gyre will go out in January, and I hope to have it fully up and running in February. 
Thank you all for hanging in there with me.
Much love,
Dawn
PS:  Sorry about the lack of the falling snow feature we had last year.  I loved it, too, but the new server doesn't offer it.
---
About this entry
You're currently reading an entry written by Dawn Bodrogi
Published:

12.22.11 / 2pm
Category:
Tags:
Pages