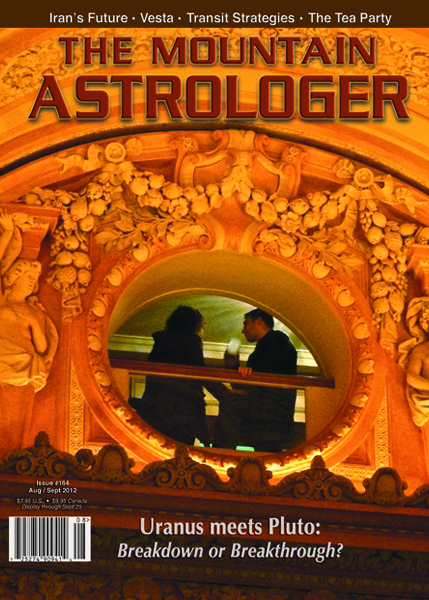 Hello, Folks–
Very happy to announce that my article, "Vesta: Driven Toward the Sacred" appears in the new issue of The Mountain Astrologer, which should be available in stores in early July.
I'm in very good company, with Ray Grasse writing about the Uranus/Pluto square,  Nina Gryphon on the future of  Iran and the Jupiter/Saturn conjunction and a number of other great articles covering a wide range of topics.  I've been reading TMA as long as I can remember, and it seems to have just gotten better and better over the years.   It's especially good if you're new-ish to astrology.  They have lots of extra material for beginners and detailed analysis of upcoming eclipses.  If you have a hard time finding it locally, there is also a digital version you can subscribe to.   Click here for more info.  If you're interested in astrology and you're not reading The Mountain Astrologer, you are really missing out.
Hope you enjoy the article and the issue.
Dawn
---
About this entry
You're currently reading an entry written by Dawn Bodrogi
Published:

06.30.12 / 5pm
Category:
Tags:
Pages