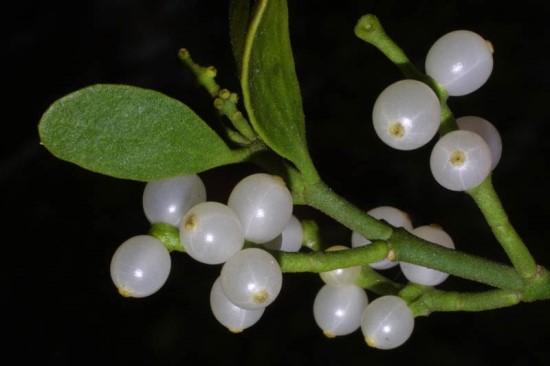 OFF THE CUFF READINGS:
IT'S THAT TIME OF YEAR AGAIN!  OFF THE CUFF READINGS WILL BE AVAILABLE FOR A SHORT TIME BEGINNING DECEMBER 27TH.  THOSE OF YOU FAMILIAR WITH THE INNER WHEEL KNOW THAT I GIVE DEEPLY DISCOUNTED READINGS AT THE SOLSTICES.  THESE READINGS WERE DESIGNED TO ALLOW ACCESS TO ASTROLOGICAL INFORMATION AND COUNSELING FOR EVERYONE. 
BEGINNING DECEMBER 27TH AND CONTINUING UNTIL JANUARY 6TH, I WILL BE OFFERING SHORTER, SPONTANEOUS NATAL CHART READINGS.  THESE READINGS LAST 45 MINUTES AND COST $45 DOLLARS.  ANY AND ALL ASPECTS OF NATAL CHART READING CAN BE INCLUDED IN THE ALLOTTED TIME, WITH THE EXCEPTION OF  SYNASTRY (1 NATAL CHART PER SESSION).   THE READINGS HAVE ALREADY BEEN ANNOUNCED IN THE GYRE AND SLOTS HAVE FILLED  UP QUICKLY, SO IF YOU ARE INTERESTED IN SIGNING UP, PLEASE DO IT SOON.  I HAVE ONLY A LIMITED AMOUNT OF TIME THIS YEAR AND WILL NOT BE ABLE TO EXTEND THE SESSIONS.
TO BOOK A TIME SLOT, PLEASE SEND AN EMAIL TO ALCUIN9@GMAIL.COM WITH THE HEADING '(your name) OFF THE CUFF.' INCLUDE YOUR DATA AND A PHONE NUMBER OR SKYPE NAME WHERE YOU CAN BE CONTACTED (NO MOBILES IN COUNTRIES OUTSIDE OF BRITAIN AND THE U.S.).  READINGS WILL BE GIVEN BETWEEN NOON AND 5:00 PM EASTERN STANDARD TIME SEVEN DAYS A WEEK. PLEASE LET ME KNOW YOUR MOST AVAILABLE TIMES AND I WILL OFFER YOU SOME TIME SLOTS. (IF YOU NEED A TIME OUTSIDE OF THIS SCHEDULE, I MIGHT BE ABLE TO ARRANGE IT.)  THE PAYMENT OF $45 WILL BE DUE THE DAY BEFORE THE READING IS SCHEDULED.  PAYMENTS VIA PAYPAL ONLY.
I'M LOOKING FORWARD TO MEETING UP WITH BOTH OLD AND NEW FOLLOWERS OF THE INNER WHEEL.  IN THE MEANTIME, HAPPY HOLIDAYS TO EVERYONE. 
NEW CLASSES BEGIN IN JANUARY:
2012 STARTS OFF WITH A BLAST OF THE BASICS REDUX.  THIS COURSE TAKES US BACK TO THE ESOTERIC ROOTS OF OUR ART WHILE WE RE-EXAMINE ASTROLOGICAL 'TRUTHS' AND SHARPEN OUR ASTROLOGICAL WITS, SHATTERING SOME SACRED COWS ALONG THE WAY.  TIRED OF READING ABOUT PICKY VIRGOS AND DITHERING LIBRANS AND RUTHLESS SCORPIOS?  BASICS GOES BEYOND THE SURFACE TO EXAMINE THE 'WHY' OF THESE BEHAVIORS.  WE WILL DELVE INTO PYTHAGOREAN NUMBERS THEORY TO EXAMINE THE BEHAVIOR AND STRENGTH OF ASPECTS AND GO DEEP INTO THE MEANING AND USES OF POLARITY.  WE WILL EXAMINE HOW TO USE THE PHASAL RELATIONSHIP OF THE SUN AND THE MOON TO DETERMINE PERSONALITY TYPE, UNDERSTAND THE 'STORIES' BEHIND MODALITY AND ELEMENT, AND TAKE A LOOK AT THE SYMBOLISM BEHIND THE WAY A NATAL CHART IS CONSTRUCTED.  THE COURSE HAS BEEN RESTRUCTURED TO INCLUDE PLANETS BY SIGN AND HOUSE, AND INTERPRETING SOLAR DISPOSITORS, HOUSE RULERSHIPS AND INTERCEPTED SIGNS.
THIS FIVE PART COURSE IS $175 AND CAN BE TAKEN ON A TWICE A WEEK SCHEDULE IF DESIRED.  CLASSES WILL BEGIN THE WEEK OF JANUARY 6TH.  WORKBOOKS WITH EXERCISES WILL BE GIVEN OUT FOR EACH CLASS.  PLEASE EMAIL ME (ALCUIN9@GMAIL.COM) IF YOU WANT TO JOIN THE ADVENTURE THAT LINKS ASTROLOGY'S DEEP ROOTS WITH ITS PROMISING FUTURE.
RUNNING CONCURRENTLY WITH THE BASICS REDUX WILL BE ANOTHER SESSION OF DEEP CUTS.
DEEP CUTS IS A COURSE IN ADVANCED INTERPRETATION FOR INTERMEDIATE STUDENTS.  NO MATTER WHERE YOU ARE IN YOUR ASTROLOGICAL STUDIES, WE WILL BREAK THROUGH TO NEW GROUND AND NEW UNDERSTANDING IN HOW TO SYNTHESIZE A CHART.  IF YOU'RE STARING AT A LIST OF ASPECTS AND NOT ABLE TO INTERPRET THE CHART AS A WHOLE, DEEP CUTS IS FOR YOU.  WE WILL LEARN HOW TO INTERPRET PLANETARY WEIGHTING AND NATAL THEMES BY THE INTRICATE USE OF PLANETARY DISPOSITORS, HOUSE RULERS, AND EXTENSIVE USE OF THE NODES AND THE NODAL RULERS.
THIS ROUND OF DEEP CUTS EXAMINES THE MACABRE, THE DECADENT, AND THE DISSOLUTE.  THE CLASSES CONSIST OF THREE 90 MINUTE SESSIONS WHERE WE EXAMINE TWO CHARTS RELATED BY THEME:  THE WEIRDLY TORMENTED ALFRED HITCHCOCK AND THE TORTURED EDGAR ALLEN POE;  THE ULTIMATE PARTY GIRL AND WARHOL ACOLYTE EDIE SEDGWICK AND THE DONE-TOO-SOON JOHN BELUSHI. THE FINAL CLASS WILL OFFER A CHOICE OF either TWO BAD BOYS OF THE LITERARY WORLD, (CHARLES BAUDELAIRE IS ONE, THE OTHER TBA) OR A LOOK THROUGH THE WINDOWS OF EVIL INTO THE CHARTS OF SERIAL KILLERS (tba).
THIS DEEP CUTS CLASS IS A SHORTER VERSION OF THE ONE OFFERED LAST TIME AND WILL BE $175 FOR THREE 90 MINUTES SESSIONS.  WE WILL BEGIN SCHEDULING THE WEEK OF JANUARY 6TH, 2013.
ADVANCED SYNASTRY will begin scheduling the week of January 27th 2013.  For those unfamiliar with the course, it is an eight week course on in-depth synastry technique.  It is assumed that students will know the basics of interpreting chart inter-aspects.  In this course, we focus more on the psycho-sexual and spiritual dynamics of relationship.  IT INCLUDES THE USE OF THE NODES, THE FOUR MAJOR ASTEROIDS, THE BLACK MOON, CHIRON, AND THE VERTEX.  IF TIME ALLOWS WE WILL HAVE AN INTRODUCTION TO THE USE OF DRACONIC CHARTS IN SYNASTRY.  LATELY I'VE ONLY HAD THE TIME TO TEACH ADVANCED SYNASTRY ONCE PER YEAR, SO IF YOU ARE INTERESTED YOU SHOULD SIGN UP SOON.
The fee for the course is $290 payable via Paypal, and can be paid for in installments.  This course is popular and I can only take a limited number of students, so if you're interested please let me know as soon as possible. A course description will be up on the site shortly, but for now you can find further details here:  http://theinnerwheel.com/2012/01/23/advanced-synastry-winter-2012/  
All classes are taught one on one over the phone.  They will be recorded and an mp3 download link will be sent to you.  Please choose a time for the class where you can be consistently available.
NEXT UP IN CLASSES:
Progressions Two:  Progressions in Synastry
Sex, Death and the Whole Damn Thing: An exploration of the Dark Feminine via the major asteroids and the Black Moon Lilith.
Next Up On The Inner Wheel:
More on Ceres,  Pallas and Juno, including Synastry.
Chiron/Saturn:  The Maker of Heroes
---
About this entry
You're currently reading an entry written by Dawn Bodrogi
Published:

12.18.12 / 9am
Category:
Pages