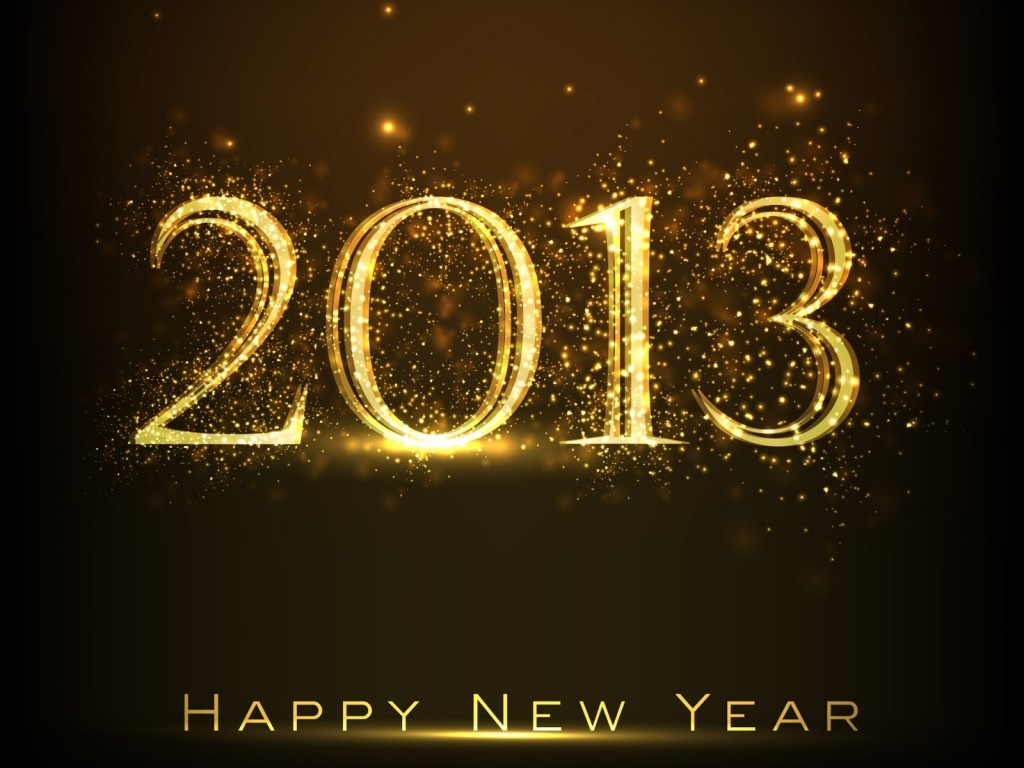 Well, the picture may be a little overly enthusiastic, but it's well-intended.  Belated New Year's Greetings to Everyone!
First on the top of my list of new year resolutions is to get The Inner Wheel on some kind of a regular schedule.  Beginning Monday, there will be a minimum of two posts per week, though they may be shorter than the old posts they will be consistent.  My schedule is such these days that I've been unable to sit down to write for long periods–so shorter periods, shorter posts.  I'm assuming that the end result will be the same, as I seem to think in 1500 word segments.   The new posts may jump topic or they may stay on track–wherever my astro-brain takes me–but I promise you that they will remain the same in terms of content.
I've been consulting with people who know about such things regarding selling books and other material online.  I will most likely test some smaller pieces before the progressions book and the Chiron book are completed and ready for sale.   The first is likely to be a booklet on the Nodes which will be an extension of the material available here, including a look at the Nodes via transit and progression.   The second will be "Putting It Together,"  an intermediate guide to chart interpretation, which will walk you through the process of analyzing a couple of charts.  "Putting It Together," is more like having a class or two with me than a formal layout.   The third booklet on offer will be a guide to understanding aspects by phasal relationship, including the different soli-lunar types.
I'm declaring 2013 the year of the Dark Feminine.  We're going to go more deeply into the psycho-sexual elements of the goddess asteroids and the Black Moon, and while we're there we're going to have an exploration of their role in the alchemical processes.  I will begin the year looking at the alchemical processes and the way they relate to astrology and the process of spiritual growth.
And speaking of the Dark Feminine, don't forget that the Advanced Synastry Course begins in February.  Advanced Synastry takes you well beyond comparing the aspects between two charts:  true synastry requires study of partnership needs in each individual, an understanding of the internal 'void' that causes us to seek out partnerships, an analysis of the capacity for partnerships and knowing how to determine what we need to learn from each partner.  We avoid simple terms like 'soul mate' and dig down deep into the heady psycho-sexual muck of human romance.  Throughout the course we use the asteroids, the Nodes and the Black Moon in interpretation, and if there is time we will spend it on some important Arabic parts.  Included in the course is the purpose of each outer planet and Chiron,  interpretation of both the midpoint and Davison composite charts (including progressions) and there will be an introduction to using Draconic charts in synastry.   The eight lesson course is $290 and is payable in installments.  Each lesson is just over an hour and is taught by me, one to one, over the phone at a scheduled time each week.  The sessions are recorded and a link to an mp3 download is sent to you after class.
I don't often have time to schedule another session of Advanced Synastry during the year, so if you are considering the course you should sign up now.  There are a few places left.  Send me an email (alcuin9@gmail.com) if you would like to join us.  Classes will schedule beginning the first week of February.
Here's hoping for a wondrous new year for us all!
Dawn
---
About this entry
You're currently reading an entry written by Dawn Bodrogi
Published:

01.22.13 / 3pm
Category:
Pages