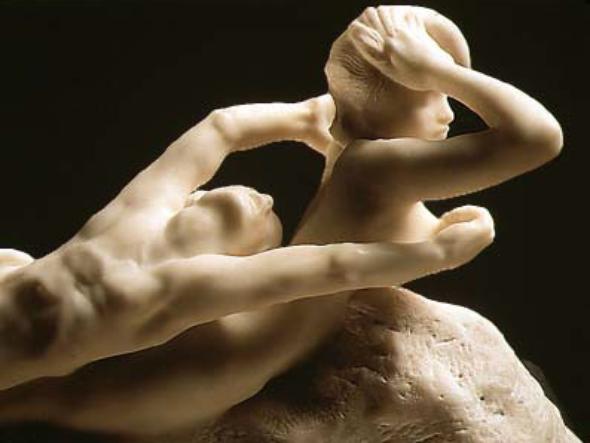 After reviewing several years of course material,  I have come to the conclusion that too much was covered in the Advanced Synastry class.  It was too much and yet not enough, and didn't leave enough space to let the lessons really sink in. We needed more time to explore the techniques and the basic concepts. What this amounts to is a reorganization of the way I teach synastry.  From now on this course, which is called Soul Synastry: Part One, is the core course, and Soul Synastry: Part Two will replace Advanced Synastry.  Part One will be a prerequisite for Part Two.  This leaves me free to include new material in Part Two in light of new information about the Black Moon Lilith, the four major asteroids, and the Arabic parts.  It will allow us to go much deeper into relationship dynamics.  Part One will offer the deeper meaning of chart symbolism, and Part Two will see the charts in action using a variety of synastry techniques.  Advanced Synastry never covered basic chart comparison.  Soul Synastry Part One will.
We will be examining what happens when two people come together, and why.  Why are these attractions so intense (or not, or intense only for one party)?  What old myths about the relationship planets do we have to break?  What is the role of the angles in partnership?  And we begin to focus on life lessons–what are we learning from these deep encounters?  What blind spots do I have in my own psyche that I need to have brought to light via 'other?'  Ultimately we are answering the question, "Why is this relationship in my life?  What is it teaching me? What constitutes 'karma' and 'fate'?"
Soul Synastry Part One will begin in early November.  The six part class will be taught, as usual, one on one over the phone or Skype (Skype or landlines outside of the U.S. and Canada).  Each lesson will be recorded and a link to download an mp3 will be sent to you afterward.  The lessons will run from an hour to an hour and fifteen minutes.  The fee for the course is $275, and can be paid for in two installments, one at signing and another the week of Lesson Three.  I will be sending you charts and supplementary material each week.   The course is taught in six consecutive weeks, with time off for the Thanksgiving weekend.  I will be creating a schedule beginning Monday, October 21st, so if you know you need a particular day or time please get in touch with me early to secure it.  Classes will be given between noon and 4:30 pm Eastern time except for Fridays and Sundays.  A number of spaces are already filled, so if you are taking the class please get in touch with me as soon as possible (alcuin9@gmail.com).  There was a lot of interest in this class when I mentioned it last time and slots will fill up quickly.
Soul Synastry:  Part One
Lesson One
The Power of Attraction:  Angles, Cardinal Houses and Union with 'Other'
Lesson Two
Ties that Bind (or not):  Breaking the Myths of Sun, Moon, Venus, Mars and Saturn; the Fixed Houses and Sexual Expression/Repression
Lesson Three
When the Universal Becomes Personal:  Love, Obsession and the Outer Planets—Red Flags in Relationship
Lesson Four
Chiron in Relationship:  Drawing the Wound and the Wisdom
Lesson Five
Soul Retrieval:  Introduction to the Nodes and the Vertex in Relationship; The Search for the Divine
Lesson Six
Putting it Together:  Practice in Synastry Technique
Lesson One
The Power of Attraction:  Angles, Cardinal Houses and Union with 'Other'
Lesson Two
Ties that Bind (or not):  Breaking the Myths of Sun, Moon, Venus, Mars and Saturn
Lesson Three
When the Universal Becomes Personal:  Love, Obsession and the Outer Planets—Red Flags in Relationship
Lesson Four
The Chiron Bond:  Drawing the Wound and the Wisdom
Lesson Five
Soul Retrieval:  Introduction to the Nodes and the Vertex in Relationship; The Twelfth House and Divine Discontent
Lesson Six
Putting it Together:  Practice in Synastry Techniques
---
About this entry
You're currently reading an entry written by Dawn Bodrogi
Published:

10.19.13 / 8am
Category:
Tags:
Pages