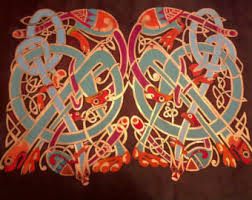 For the month between today and August 24th, synastry readings will be available at a discounted rate.  Instead of the usual fee of $275, you get all of the same standard synastry techniques (progressions, midpoint charts, Davison charts) for $245.  Draconic charts as an add-in are usually $100 extra, but if you order a synastry the draconic charts will be added in for $75.  The whole draconic/synastry package is $320, instead of the usual $375.  Note that the Draconic reading is not given alone.
NEW:  UPDATES on SYNASTRIES  If you have had a synastry reading done by me, but would like an update via transits and progressions, this is now on offer for $125 per hour and 15 minutes.  Email me (alcuin9@gmail.com) with the subject: Synastry Update
I'm making space where I can but these slots do run out, so if you are interested please sign up early.
Please email me (alcuin9@gmail.com) with the subject:  Summer Synastry
Thanks.
Dawn
---
About this entry
You're currently reading an entry written by Dawn Bodrogi
Published:

07.24.17 / 5pm
Category:
Tags:
Pages