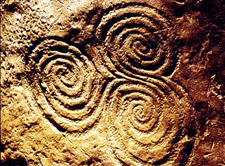 Well, it's difficult for me to believe but the slots for the Off the Cuff readings are nearly gone.  Thank you all for your enthusiastic response.
There are a few slots open at the beginning of the week (21st and 22nd) and some open for the weekend of July 27th and 28th.  If you'd like a reading then, please get in touch with me (alcuin9@gmail.com) using your name and OTC reading as the subject of the email.  I will need your data, phone number or Skype name (landline or Skype only outside of the U.S. and Canada) and date/time preferred.  I give readings between noon and 5 pm Eastern time.
For those of you who have emailed me, you should have received an email from me regarding scheduling.  If you have emailed me and not received a response, please let me know.
Looking forward to knowing and working with you all.
---
About this entry
You're currently reading an entry written by Dawn Bodrogi
Published:

07.11.13 / 4pm
Category:
Tags:
Pages