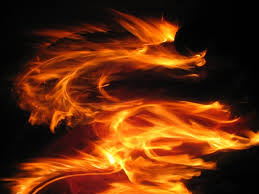 To celebrate the summer (or rather, in my case, to help ignore it until the autumn comes) I will be offering a discount on the class on Draconic charts.  This is a class that is on offer all the time, but for the week of Monday July 29th to Monday August 5th the fee for the course will be $65 rather than the usual $75 dollars.  (This includes those of you who have already booked the class for that week.)  Details follow.  If you are interested, please email me (alcuin9@gmail.com) and I will send instructions.
Introducing the Draconic Chart
Part class and part reading, Introducing the Draconic Chart takes us through the hidden realms of your consciousness to unlock secrets of the natal chart.
The Draconic Chart can tell you more about yourself in a shorter amount of time than any other technique I know.  Read properly, it will unlock the mysteries of the natal chart, those things that, in spite of all analysis and understanding, refuse to make sense.  The Draconic chart is the natal chart read from the point of view of the Nodes, and if you want to understand your purpose, your path and the things that are getting in your way, it's best to begin here.  It's also a wonderful tool in synastry, often clearly revealing the purpose underlying a relationship.  We will use your own natal charts and the charts of  other people you know well.  Because the Draconic Chart is so personal, it is sometimes difficult to validate charts for others we are not intimate with.  We will also go deeply into the 'nodal story' and see the blockages and challenges involved in integrating and balancing the Nodes.

I hope you join me on this mysterious and surprising journey.
---
About this entry
You're currently reading an entry written by Dawn Bodrogi
Published:

07.15.13 / 4pm
Category:
Tags:
Pages