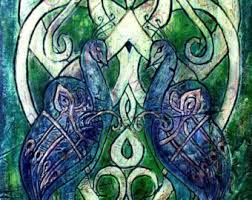 Well, it may be the Jupiter/Pluto opposition with a retrograde Mars in square, but strange things have been happening with the scheduling of Progressions One.   So strange that, rather than trying to rearrange things, I'm going to keep whatever is left as is (all of you who are confirmed with me will go on as planned) and open up something new.
A number of you have been asking me to do a short Progressions Refresher class.  The time has opened up.  If you have taken Progressions One with me, you are invited.    The class will consist of two parts, about 90 minutes each.   Two sets of charts per class, and each set will have a theme.  I will choose challenging charts, and we will use transits.  You will have a choice of receiving the charts ahead of time for study, or reading the charts cold on the day.  The purpose of this course is to train and strengthen the 'progressions eye' in order to better understand the result of planetary movement in the chart.  For those of you who want the challenge, one of the days can consist of one person's progressed themes over a lifetime, similar to the infamous Lesson Five of the Progressed One course. Subject/Victim TBA.
The two long sessions will be $170.  This mini-course will only be on offer for a few weeks in May and June, and I can only offer it if there is enough interest.  So if you have the desire and the time is right, send me an email to alcuin9@gmail.com with the subject heading  "Progressions Refresher."  Just so I can get an idea of who is on board.
I look forward to working with you all again.  I'm sure we'll have some fun.
Dawn
---
About this entry
You're currently reading an entry written by Dawn Bodrogi
Published:

05.06.14 / 3pm
Category:
Tags:
Pages